It has been a great first 5 months for us here. We started off small and slow, but now we're ready to kick off 2009 in style! The cupcake team, Rachel Kramer Bussel, Stacie Joy, Allison Bojarski, and Nichelle Stephens, agreed to let us guest-blog on
Cupcakes Take the Cake
! That was the one of first cupcake blogs we found, bookmarked, and still visit daily. We hoped that one day our cupcakes could be featured there... then that one day came! Our
fortune cookie cupcake
were
featured on Cupcakes Take The Cake
- they like our cupcakes!!! Trust me, we were so ecstatic that we e-mailed friends and family about it. So please, don't forget to check out our
guest-blogger post
there today!
Here are some behind-the-scene photos from creating our New Year's Resolution cupcakes:
1. Baking the vanilla cupcakes without cupcake liners. We used Wilton's Bake Easy non-stick spray so the cupcakes would easily pop out!
2. Baking the cupcakes in the oven.

3. Yay! The cupcakes didn't stick to the pan! Here they are cooling off.
4. Next, we rolled out some fondant and wrapped it around the cupcake. Then, we used Wilton's FoodWriters, which are edible colour markers to draw the faces. Lastly, the cupcakes were frosted with buttercream.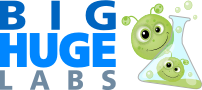 5. If you're wondering about the thought and speech bubbles we added in. We used
Big Huge Labs
which lets you do fun things with your photos!
New Year's Resolution Giveaway Contest
Written by: Laura Numeroff
Illustrated by Felicia Bond

If you give a cat a cupcake, he'll ask for some sprinkles to go with it. When you give him the sprinkles, he might spill some on the floor. Cleaning up will make him hot, so you'll give him a bathing suit . . . and that's just the beginning! The lovable cat who first appeared in
If You Give a Pig a Party
now has his very own book! Written in the tradition of the bestselling
If You Give a Mouse a Cookie
, Laura Numeroff and Felicia Bond's newest story will show everyone that Cat is where it's at! Don't forget to check out Laura Numeroff's
website
and
MouseCookieBooks.com
! You can also read our
review
for the book in our newly created
Review
section..
Written by Alisa Huntsman and Peter Wynne
Photography by Tina Rupp
Sky High
- A classic layer cake has always been the best party pleaser, but this cookbook takes dessert to a whole new level.
Sky High
celebrates the triple-layer cake in all its glorious incarnations with more than 40 decadent and delicious recipes. The wide range of flavors will appeal to anyone with a sweet tooth. The book features such delights as Boston Cream Pie, Mile-High Devil's Food Cake, and Key West Cake. There are even three astonishingly beautiful (and totally do-able) wedding cakes! From luscious chocolate creations to drizzled caramel confections, take simple layer cakes to new heights with Sky High.
Couture for Cupcakes
5 dozen cupcake wrappers for you to dress up your cupcakes! These
new
designs are not even displayed in the store yet, but one lucky winner will receive
Ottoman,
Candy Shop,
Pink and Green Damask,
Sock Monkeys
, and
Tiara
cupcake wrappers! Cupcake Wrapture was created when Lisa realized that all those pretty cupcake liners refused to stay pretty once an actual cupcake was baked inside them. So she reached for the scissors and paper and Cupcake Wrapture was born. These pretty wraps will fit a standard 2.5" base cupcakes and are for decorative purposes only, do
not
attempt to bake in them. Don't forget to check out the
Cupcake Wrapture blog
as well!
Written by Elisa Strauss and Christie Matheson
Elisa Strauss of
Confetti Cakes
focuses her talents on her younger fans with this enchanting collection of cakes, cookies, and cupcakes for kids. Strauss starts readers off with 20 delicious recipes and all the basic techniques needed to complete any project in the book. Then she offers step-by-step instructions for 24 jaw-dropping designs that can become the centerpiece of any celebration. Projects span the imagination - from a charming sock monkey, to an MP3 player, to playful hula gingerbread girls and boys - and will appeal to anyone looking for the perfect way to thrill a child with a delectable, spectacular creation. Don't forget to check out Elisa's
blog
as well!
Written by Isa Chandra Moskowitz, Terry Hope Romero, and foreword by Sara Quin
The hosts of the vegan cooking show
The Post Punk Kitchen
are back with a vengeance — and this time, dessert. A companion volume to
Vegan with a Vengeance
,
Vegan Cupcakes Take Over the World
is a sweet and sassy guide to baking everyone's favorite treat without using any animal products. This unique cookbook contains over 50 recipes for cupcakes and frostings — some innovative, some classics — with beautiful full color photographs. Isa and Terry offer delicious, cheap, dairy-free, egg-free and vegan-friendly recipes like Classic Vanilla Cupcakes (with chocolate frosting), Crimson Velveteen Cupcakes (red velvet with creamy white frosting), Linzer Torte Cupcakes (hazelnut with raspberry and chocolate ganache), Chai Latte Cupcakes (with powdered sugar) and Banana Split Cupcakes (banana-chocolate chip-pineapple with fluffy frosting). Included also are gluten-free recipes, decorating tips, baking guidelines, vegan shopping advice, and Isa's true cupcake anecdotes from the trenches. When
Vegan Cupcakes Take Over the World
, no dessert lover can resist. Don't forget to check out their
blog
as well!
Wilton's 19 Count Party Stand
Individually decorated cupcakes are the perfect way to add a personal touch to celebrations. Now, you have the perfect way to serve them! The look is fresh and fun, featuring bold silver-finished wire spirals to securely hold each cupcake. The twisting, towering design is perfect for any setting-showers, kids' birthdays, weddings, holidays and more. 18 inches high x 12 inches wide. Easy to assemble! Just stack each layer of cupcakes onto the locking center rod. Keeps looking great! Collapsible design. Stores easily and safely. Angled holders Give the best view of cupcake tops! Holds 19 standard cupcakes!
To enter the
New Year's Resolution Giveaway Contest:
Under this post's comments, please leave your: Name, E-mail, and tell us your favourite from "Our 9 New Year's Resolutions for 2009" or leave your own resolution! Pretty easy right?
For an extra entry, head over to our post on Cupcakes Take the Cake.
This contest is available to residents of

Canada

and

the U.S.A.

only -

sorry

International fans!


*

The

New Year's Resolution Giveaway Contest

contest is open from

January 1st-9th 2009

. Comments posted after 12 midnight EST on January 9th will not be considered.

Winners and prizes will be randomly chosen and announced on January 10th 2009 on A Baked Creation!

Don't forget, you are allowed 1 entry per blog (any more than that and they will not be considered or deleted), and please leave your correct contact information! Good luck!
*
The contest was extended because it was featured later on
Cupcakes Take the Cake
. This will give readers a chance to enter. Sorry for any inconveniences this may have caused.